About GR Promotions
Service after the sale.
Service after the sale is the foundation upon which we were founded. GR Promotions opened its doors on September 10, 1994 and is delighted to bring to our customers a combined? 70+ years of experience in Marketing, Sales and Customer Service.
What does GR stand for?? We are known for GReat Ideas, GReat Products, and GReat Service and have built our business by being an exceptional, creative resource while providing unparalleled service and competitive pricing to our clients.
We offer our customers a full line of ad specialty products (anything you can put your name on) with a unique offering of GReat Lapel Pins and related items. We are also proud to introduce the Catch and Release program that is supported by the MN State DNR and others, including Outdoor News. We believe your satisfaction is the foundation for our continued success and growth. We look forward to earning your business and expertly serving you.? Let us assist you with your promotional need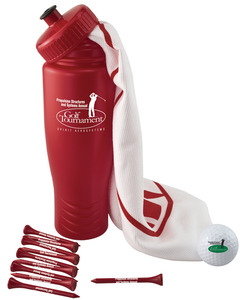 Mission Statement
To establish and maintain a partner relationship with our customers and suppliers. We will deliver a level of service to each and every customer that is promised by many but delivered by few.
Good Business Ethics
Our company was founded on and will continue to conduct business with the highest level of integrity as possible. Good business ethics?are the lifeblood of our organization.
Innovation and Creativity
We thrive on creativity and ingenuity. We are constantly educating ourselves to be able to provide our customers with the most up-to-date ideas and products in the marketplace.
Passion
We are committed to delivering the highest level of excellence in everything we do. Our customers always come first. Our goal is not just to meet our customers needs, but exceed them.
Strive for Excellence
Our success depends upon the collective energy and intelligence of all of our team members. Collectively and individually we respect our customers and never forget they come to us by choice. We listen and respond to their needs in order to serve them competently, efficiently, knowledgeably and with flawless execution without shortcuts on quality.